Lightfoot's Pine Soap ~ Great Holiday Gift and Stocking Stuffer
What smells like a Christmas Tree and gives Holiday Cheer? This light, fresh scent will remind you of walking through a pine grove. It is like taking in a breeze from New England Pines. Hard milled and moisturizing, it will last in your soap dish without dissolving and leave your skin feeling soft.

Discount ~ Unbeatable Price
Only $50/case of 40 bars! $1.75/bar. Made right here in Rhode Island, Lightfoot's Pine Soap is produced by one of the oldest soap makers in the country! Kenyon's Grist Mill is the premier national distributor for this natural product. It is so popular; we even offer this soap by the case to wholesalers, country clubs, hotels, and retail customers alike. To order retail, click here. For wholesale, call 800-7-KENYON.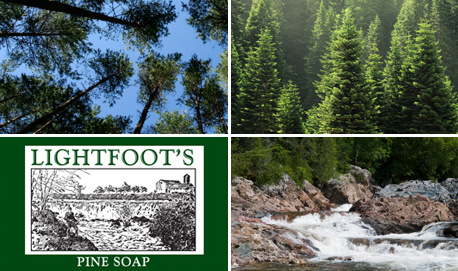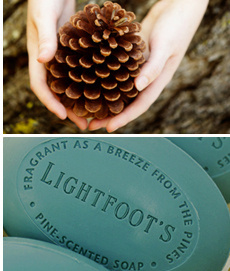 Follow us on Facebook
Do you love the smell of this soap as much as we do? It is hard milled, so the fragrance lasts a very long time. All natural and also moisturizing, it leaves your skin feeling soft. Lightfoot's Pine Soap is made right here in Rhode Island by one of the largest soap manufactures in the world. Support the soap and products made in America by following us here.

TTOur WeHappy EasterTWe will